March 23, 2023
Storage tips 101: Winter Clothes Storage Hacks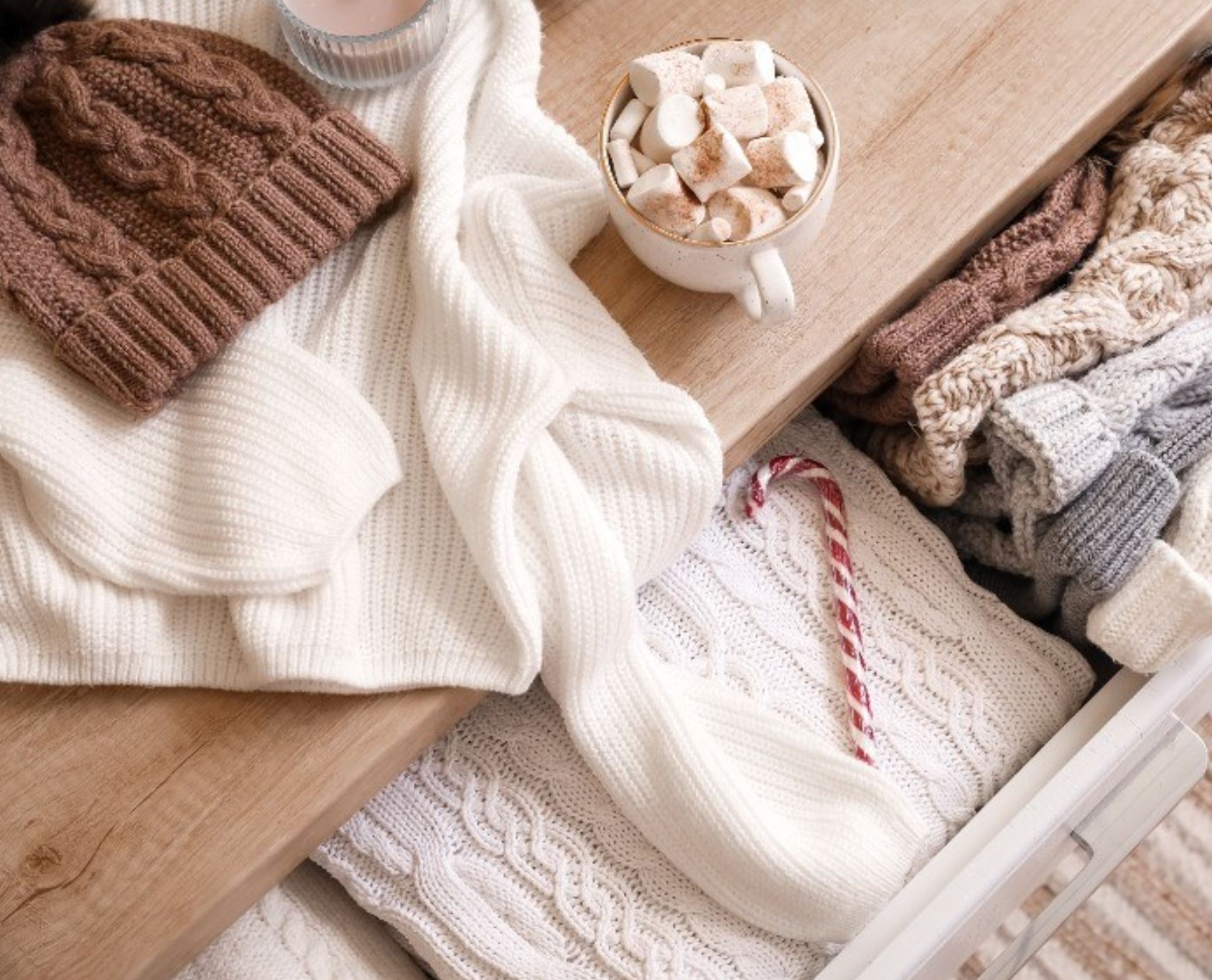 Winter clothes are clothing that we only use daily if we are living in a winter country with low temperatures all the time. As they are bulky, they occupy a lot of useful space in our wardrobe or spare room. Here are some winter clothes storage hacks to try out today!
Prepare winter clothes before storing
Wash and dry clothes
Before you start your storage process, it is important to ensure that all winter wear is properly washed and dried. It is key to ensure that your winter clothing is completely dried before storing it, as you want to avoid finding mouldy clothes when you need them the next time. It is also important to check if your clothes can be machine washed or needs to be sent for dry cleaning.
Fold or hang your winter wear
The general rule would be to fold your lightweight clothes, such as knit wears and thermal wears, compared to using a hanger to hang them as it will change their shapes and hang the heavier items, such as your winter coats, so that they will stay in shape for a long time.
How to store your winter clothes
Use vacuum-sealed bags
Use vacuum-sealed bags for a start as they will help to shrink the size of these think clothing to a fraction of the original size. By vacuum-sealing your clothes, storing and stacking your vacuum bags in your wardrobe would be much easier. These bags can also prevent moisture from entering the clothes and are helpful against odour and insects/pests. You can easily purchase these vacuum-sealed bags online or in most home stores.
Store in plastic containers with lids
Plastic containers are a good storage idea, too, as they keep your winter wear safe from humidity, mould and bugs. Using plastic storage containers, you can quickly see each box's content and label them by categories such as hats, jackets, heat techs, etc.
For family storage wise, you can also adopt the idea of storing the winter wear by names so that they can easily grab and go when the time arises instead of looking through each category and ensuring that the size is correct.
Store in a self-storage facility to save closet space
Storing your winter clothes will help keep your wardrobe clutter-free, but only some are blessed with ample storage space. In such cases, you can rent a self-storage unit where you can choose either a locker size or a walk-in unit size, depending on the storage space you need. If you have many items to store besides your thick winter clothes, you can rent a walk-in unit.
For those new to the idea of self-storage, you can try self-storage providers such as Extra Space Asia Self-Storage, which offers a wide range of storage sizes at various locations. With a 24/7 air-conditioned and dehumidified storage environment, your items will be in safe hands, especially those temperature-sensitive items. If you have more storage questions, you can also reach out by calling 1899 8708 or even visit the storage facilities from Monday to Saturday, 9 am to 6 pm, to see it for yourself!