October 26, 2022
Tips for washing and storing autumn clothes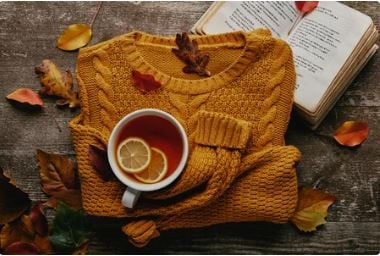 Before I know it, the autumn season has arrived with a cool breeze. What are some of your concerns when washing and storing clothes for autumn? For me, it's always the stains on my knitwear and trench coats. 
Here are some tips for washing and managing autumn clothes!
Knitwear
Washing: To wear knitwear for a long time, it is recommended that you dry-clean it or wash it by hand to avoid deformation as much as possible. When you hand-wash your knit, dissolve the wool detergent in lukewarm water and soak it for 15-20 minutes before rinsing. If it's hard to hand-wash your knit every time, I recommend washing just the wool course with lukewarm water. Please wash your clothes separately or put them in the laundry net so they won't get fluffy due to friction with other clothes!
Storage: When storing knitwear, shape it and keep it as large and flat as possible, or roll it around. Keeping it on a hanger may cause it to droop and deform quickly. One of the tips is to spread newspapers under drawers and between clothes to prevent damage from moisture and to put moisture and insect repellent together.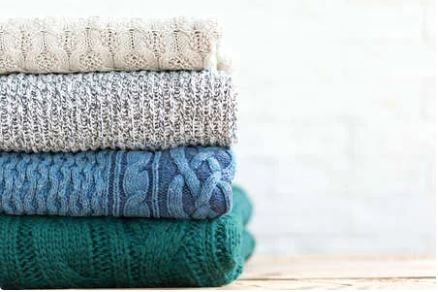 Trench coat
Washing: It's no exaggeration to say that trench coats are a typical autumn favourite! Trench coats may or may not be washable for each product material. Be sure to check the label before washing it. If you only want to remove dirt from your neck or wrist, lightly apply kitchen detergent to a towel wet with water and dab dry. If you rub aggressively, it may bleach the part white or leave more dirt.
Storage: Use a steam iron when ironing trench coats, and if using a regular iron, it is recommended that you sprinkle enough water and iron it with a thin cloth at a low temperature. After ironing, hang it on a hanger to prevent it from getting wrinkled.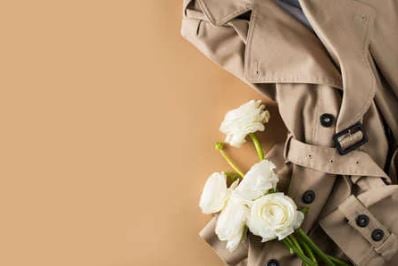 Leather jacket
Leather is more damaged by moisture and direct sunlight than other materials. Therefore, it is important to maintain good management daily. If there is a lot of dust, wipe it with a dry cloth, and if there is coffee or food stains, wipe it immediately. Use a leather cleaner for more severe stains.
Storage: Leather is sensitive to moisture and heat, so it is important to keep it well. Hang it on a shoulder-fitting hanger to avoid deformation, and be careful not to store it overlapping with other leather clothes. It is also a good way to put a dehumidifier in the pockets.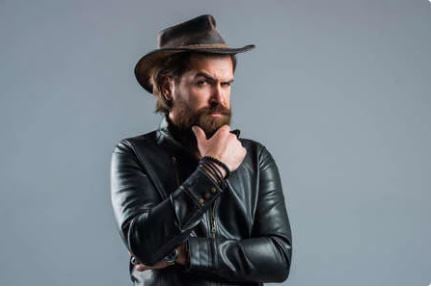 Seeing as how autumn clothes can be really challenging to store at home due to moisture, heat and space constraints, another easy solution is to store them in a facility like Extra Space Self Storage.
24/7 Admission is available, and you can safely store your precious autumn clothes with a 24-hour temperature control system and air conditioning service. What's more, storage periods here are kept flexible from as short as 14 days to as long as you need! 
Visit Extra Space Asia's website today to enjoy exclusive promotions and offers! You can also contact us at 1899-8708 for a quick quote and answers to any of your queries.