August 10, 2019
"5 reasons why Extra Space Asia should be your self-storage choice"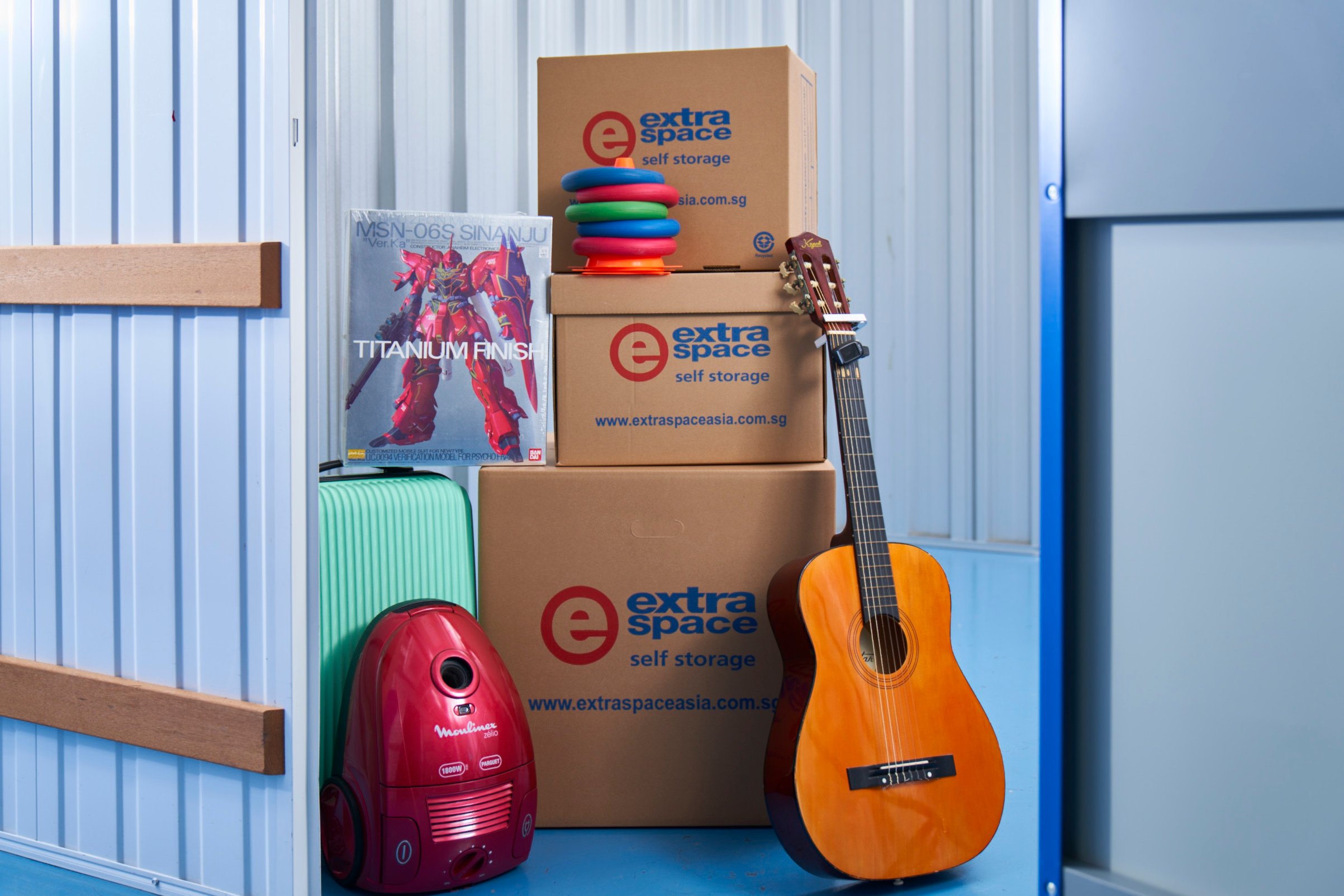 Moving homes often presents a list of worries. When it comes to finding temporary storage space, it's natural for you to have some concerns, especially for valuable or bulky items. Here are 5 ways Extra Space Asia facilities can offer you peace of mind when you are relocating.
1. Flexible storage period
Depending on the situation, some might need a short-term storage period like 1 month, while some might need more than 12 months or even an extension of the storing period. If you are not sure how long you need, why not try renting a self-storage unit here? At Extra Space Asia, you can store from as short as 14 days to as long as you want!
2. Wide range of storage sizes
You need space for ALL your items – some may be small, some may be large and bulky. How? First, simply determine how big are your moving items. Then, find a storage unit that best suits your needs. We offer Locker size storage as well as a wide range of walk-in storage spaces that are over 33 metre-square. Call us today and let our friendly facility manager show you the most suitable space to store!
3. Cost-effective alternative
The common myth is that rentals are always expensive. However, at Extra Space Asia you can enjoy attractive recurring discounts if you're storing for a longer period too. So plan your self-storage early and take advantage of our promotions.
4. 24/7 access
Need something from your storage unit at 2am? Sure thing! With Extra Space Asia, you can visit your storage unit at any time and any day even at wee hours to retrieve or store something.
5. Safe and secure environment
Safety comes first: Here, you will receive a personalised pin code and key just for you and no one else – so that ONLY YOU can access your storage unit. What's more, our facilities are staffed with security guards who will patrol the premises around the clock. CCTVs are also well-positioned to monitor activities 24/7. All equipped, to safeguard your belongings.