February 05, 2021
3 Smart Cleaning Tips To Kickstart the New Year!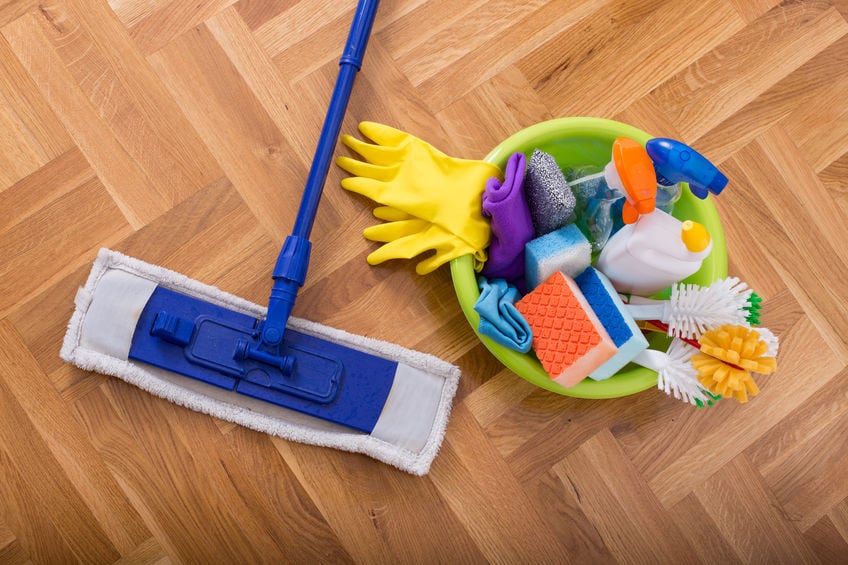 The New Year also marks the official time to clean up your entire house. Especially in 2020, when all of us have spent quite a lot of time at home working, gathering, and even exercising. With all these activities happening, we assume that your home should be packed with more things as usual by now. And seeing as how we'll most likely be stuck at home for the foreseeable future, here are some easy cleaning tips that you can use right now!
Organising
Before you start your cleaning process, take a look at everything you have at home right now. See what makes your house cluttered. Identify the things that contribute the most mess at home, because that's what you should focus on organising first. 1) Choose what you really need and (still) want in 2021. 2) Decide to discard or donate the rest. This process should always come before general house cleaning for the New Year.
Whole house cleaning
We need to be efficient when it comes to cleaning the entire house. Think of the whole unit instead of room by room. If your first step of cleaning is vacuuming, just do it for the entire floor from the living room to the kitchen. Once done, simply go to the next step in mind. If it's mopping, be sure to consistently mop the floor from the bedroom to the living room. You can save time and feel even more productive if you clean the house step by step, rather than room by room.
Storage space
One of the reasons why your home might clutter is probably due to the lack of storage spaces at home. As there is no more space to place and conceal your items neatly, things are left out in the open. If you've decluttered quite a fair bit, but still find yourself lacking space, consider using a self-storage.
By storing things at another space, you can now simply secure more space home! With Extra Space, choose to store from as short as 14 days to as long as you need. What's more, you can access your storage unit 24/7 anytime you need. Price is also super reasonable now as Extra Space is giving up to 50% off for our new customers. Call us today at 1899-8708 to find out more.